I bought these two awhile ago now, they were rescues really....which i usually don't buy if im honest as i like my fancies / dragons & tank space is valuable.
They've lived next door to one another since i got them & really taken a shine to one another, the male always builds a lovely nest, so I placed the female in with him last night whilst cleaning tank & boom he got straight on with showing off, & the female seems very interested, so I've left them together for today & came home to a huuuuge bubblenest.
Both standard in colouring, the male (Super Delta i believe...) has some nice colour in there though & the female is just DT, but with 2 rays from what i can make out...so some sort of PK/VT cross.....correct me if I'm wrong.
I'm just wondering whether its worth spawning them, I don't really want to have lots of standard colour betta's, however the idea of possibly introducing dragon somewhere down the line intrigues me somewhat....plus it is the start of a DT line.....& I love DT's.

Here's some pictures
Female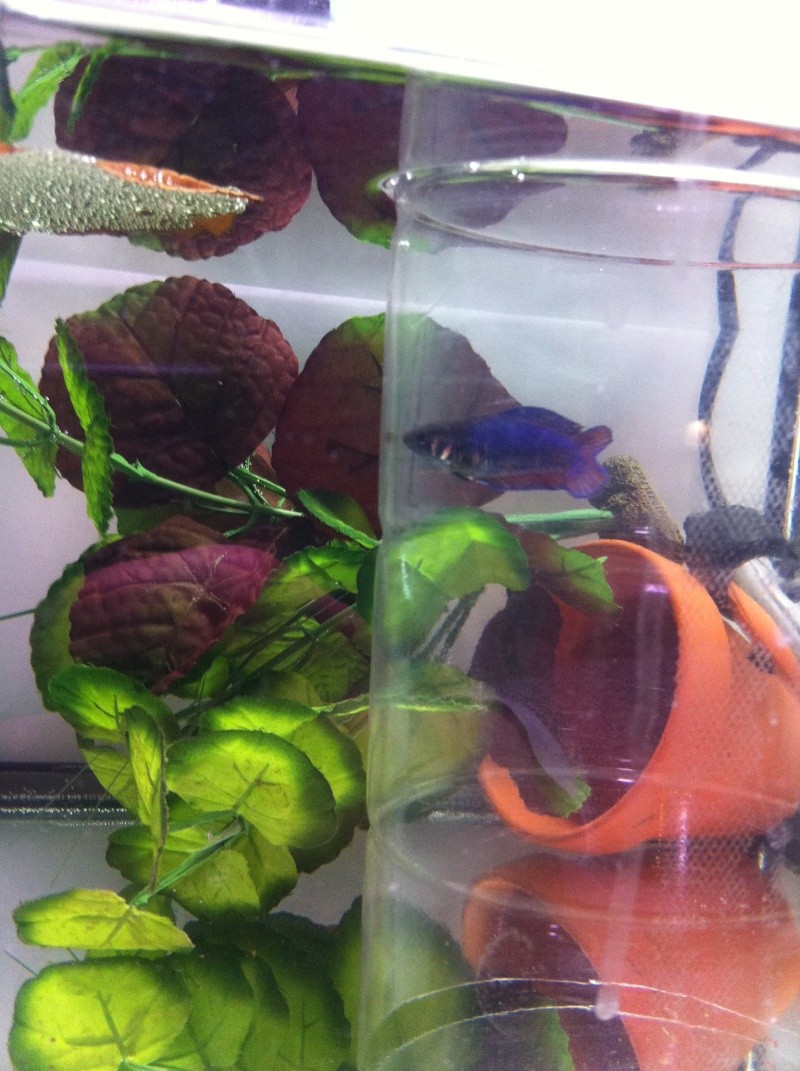 Male
Todays bubblenest