I've set up the next spawn tank..or should i say box. I cleaned out the box couple days ago and have set it up yesterday with some live plants and IAL's.
I decided to introduce the dragon into my line, the batch i had last year there's a lovely female in there whose got a lovely blue lining to her finnage of blue. One thing im slightly unsure of is thats she's just hit 6months old, therefore is she still abit too young? she's seems interested in the boys when she was jarred next to her brothers.
The male I've had for awhile, but is quite a good size for her. And he's the one with the dragon scaling.
The female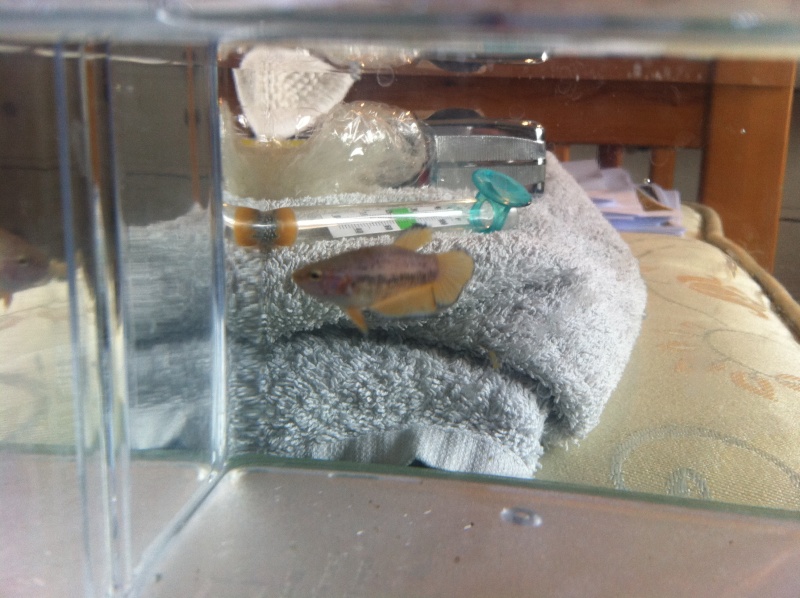 Her face is abit distorted due to the curve of the pot lol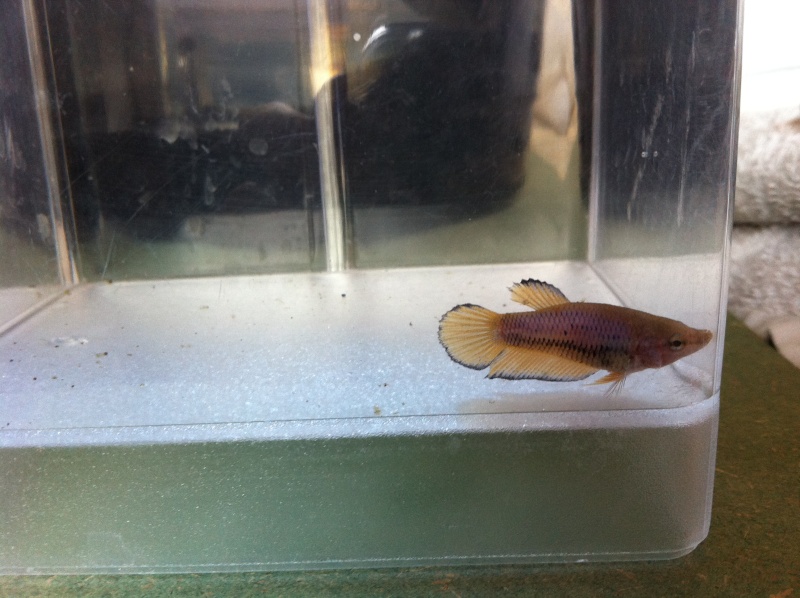 the male added today & acclimatising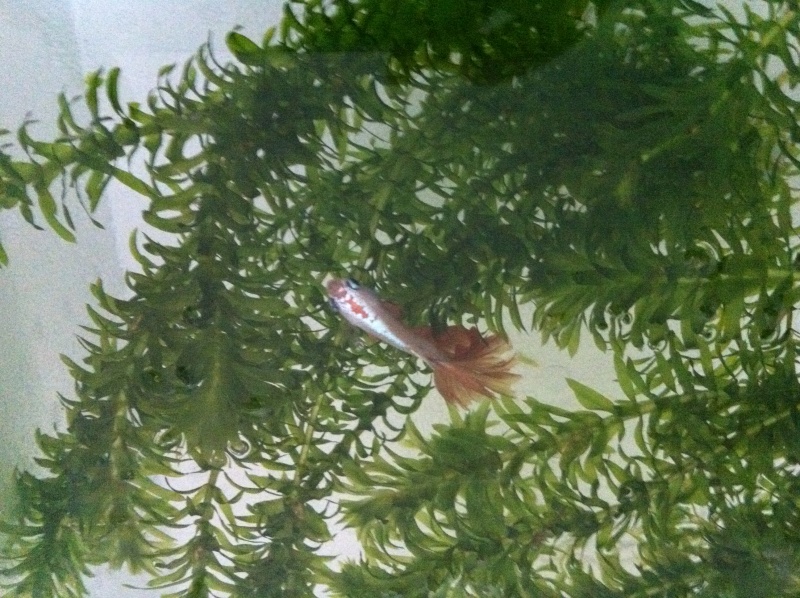 excuse the masking tape on the side, unless i stuck the lead to the box the heater wouldn't keep still. The box looks smaller there than what it is.
Oh & thats not my bed by the way LOL!!! its the spare room lol. I've now moved the box to the centre of that peice of MDF I've got to keep it nice and steady.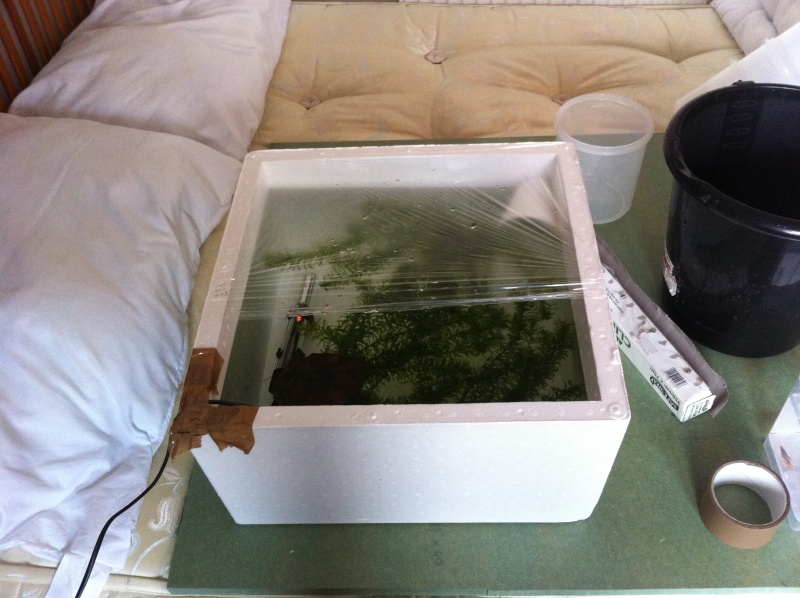 Last edited by damo2904 on Mon Feb 14, 2011 9:08 am; edited 2 times in total